New Items
For All New Items and latest updates visit our Blog.
---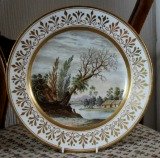 A Rare Coalport Cabinet Plate (outside-decorated) c.1805-10
---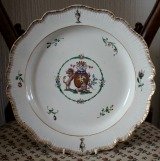 Swansea Pearlware Armorial Plate, Haynes, Dillwyn & Co c.1802-10 (probably painted by Thomas Pardoe).
---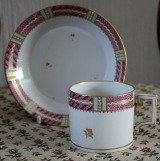 Rare Chelsea-Derby Porcelain Coffee Can & Saucer c.1780
---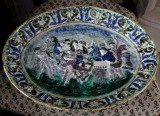 Rare French Palissy Ware Dish "The Abduction of Hippodamia"
---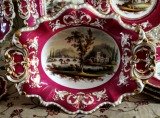 Part English Porcelain Dessert Service c.1825-30
---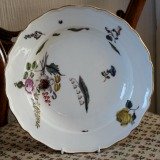 A fine Meissen Porcelain Plate c.1740-50
---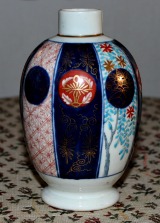 First Period Worcester Porcelain Tea Caddy, "Old Mosaic" Japan Pattern c.1765-70
---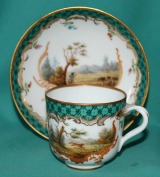 Imperial Russian Porcelain Factory St. Petersburg Coffee Cup and Saucer c.1884-85, Imperial Hunting Service
---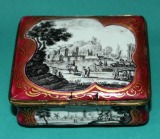 18th Century German Enamel Snuff Box
---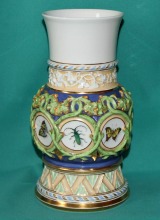 19th Century Nymphenburg Porcelain Vase
---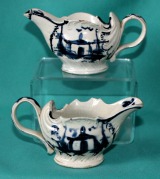 A Pair of Staffordshire William Greatbatch Creamware Creamboats c.1770
---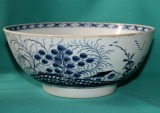 Worcester Porcelain Punch Bowl "Rock Strata" pattern, c.1770
---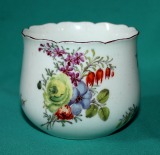 A fine Chelsea Porcelain Finger Bowl, red anchor period, c.1755
---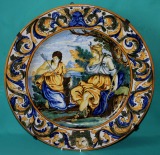 Large 19th Century Italian Maiolica Charger
---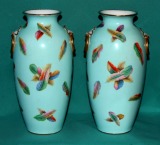 Pair of 19th Century Minton Porcelain Vases
---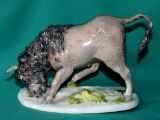 Furstenberg Porcelain Model of a Buffalo c.1755
---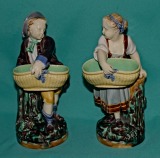 Pair Minton Majolica Figures/Match-holders Boy and Girl with Baskets c.1863
---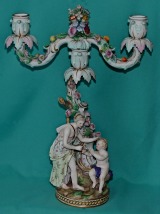 Late 19th Century Meissen Porcelain Candelabra
---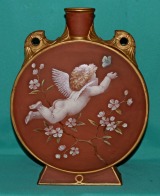 Minton Terracotta Moon Flask c.1873
---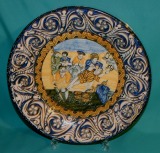 A fine 19th Century Italian Maiolica Charger
---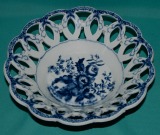 A Worcester blue & white porcelain basket c.1770-5.
---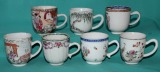 A Collection of Seven 18th Century Chinese Porcelain Coffee Cups
---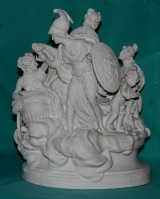 A Large 19th Century French Biscuit Porcelain Figure Group "Judgement of Paris" (possibly Sevres), signed "Le Riche".
---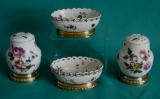 19th Century KPM Berlin Porcelain condiment set,silver-gilt mounted by "A. Risler & Carre" Paris.
---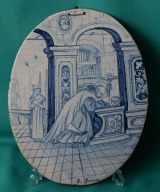 French Faience Plaque of st Bruno (possibly 17th Century)
---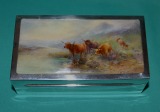 A Silver Cigarette Box with Royal Worcester Plaque by H. Stinton c.1929
---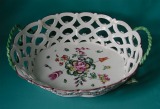 A Large Dr. Wall Worcester Porcelain basket c.1770
---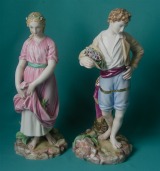 A Pair of Royal Worcester Porcelain Figures c.1865
---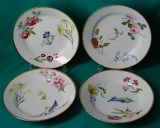 A set of four Swansea porcelain plates c.1817
---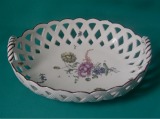 A Hochst Porcelain Basket c.1760
---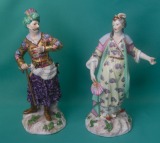 A Pair of 19th Century Samson Porcelain Figures of Turks
---