Pair of Minton Majolica Figures Boy and Girl with Baskets c.1863

---
Pair Minton majolica figures c.1863, model numbers 280 and 281 by A Carrier*, the boy in white shirt, purple coat with blue cuff, green tie, yellow breeches, socks and purple shoes, black hat with grey inside brim, and blue band; holds yellow "bamboo" basket with green interior, and blue bow, as does girl; the girl has white sleeve, brown open bodice over light blue dress with brown and yellow hem; purplish brown shoes; blue headband with a pink flower; both figures have one hand resting on a mottled tree stump matching the colours of the base: green, a little yellow, and a manganese colour: purplish for the boy, brown for the girl. Dimensions: 21 cm high. Fine condition, just a tiny hairline on girl's hand/finger. Impressed marks on the base.
* Albert Ernest Carrier (Carrier de Belleuse) was a talented and famous French sculptor. Apart of his full-size conventional sculpture, he supplied models for several English manufacturers, including Minton. At the time of 1851 Exhibition he modelled several pieces for the factory, one of them: "Boy with bamboo basket and Girl companion figure". Some models will bear A. Carrier's signature, but by no means all models bearing his signature are of Minton manufacture. His stay with Mintons was limited to 3-4 years, from 1850. After his return to Paris he occasionally carried out commissions for Mintons and other firms.
** This models are illustrated in "Minton pottery & porcelain of the first period 1793-1850" by Geoffrey A. Godden, plate 152.
Stock Number: PY1370
---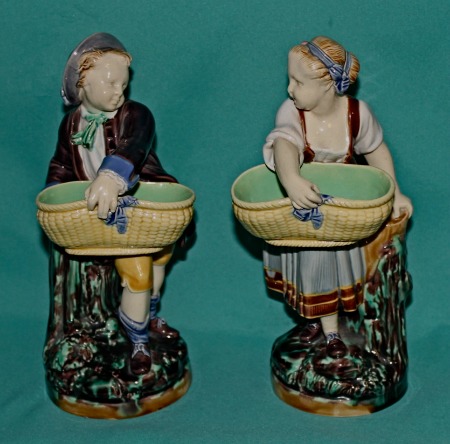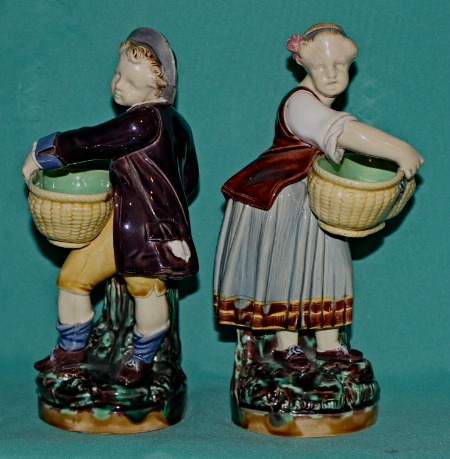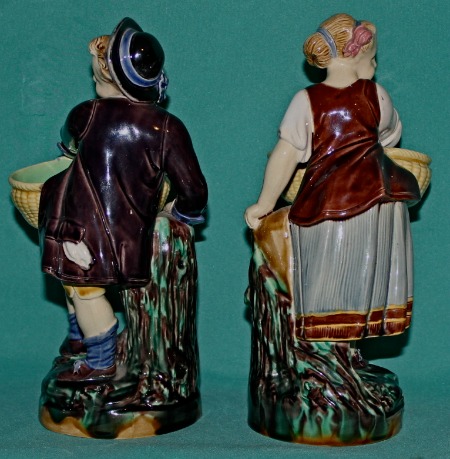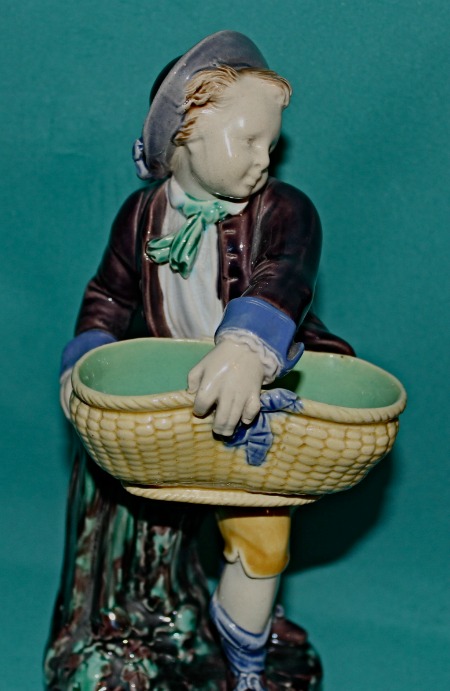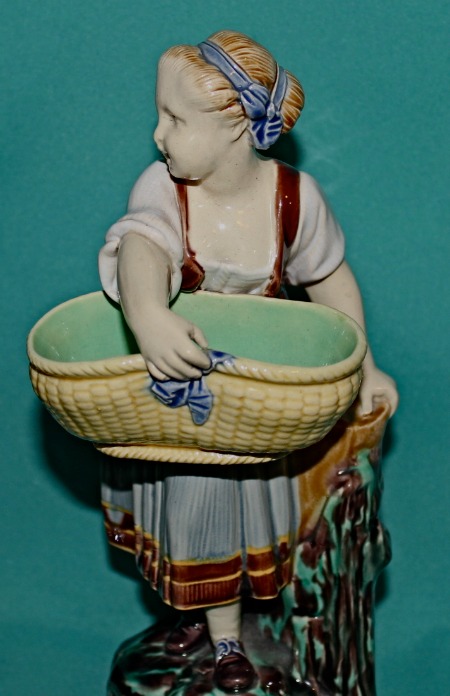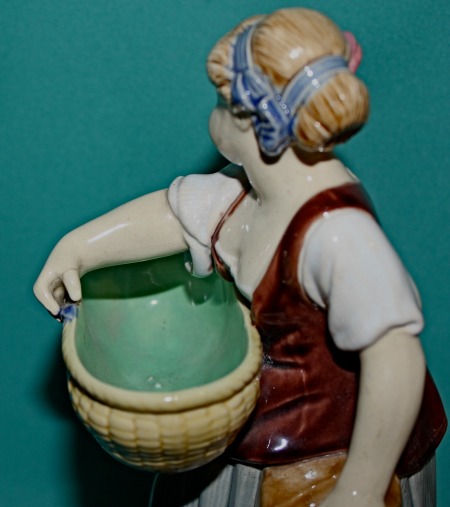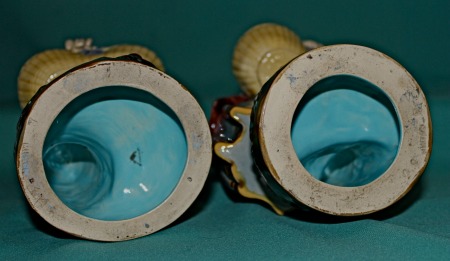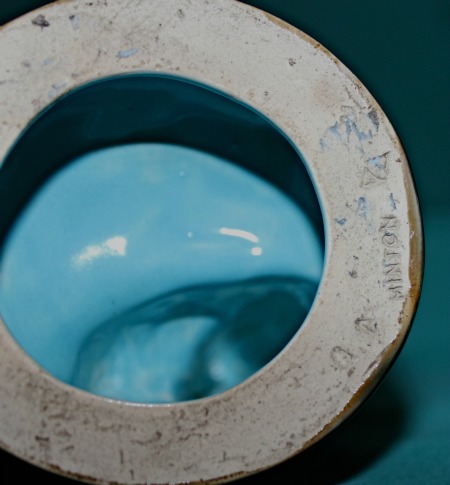 ---
---