Minton Marks
---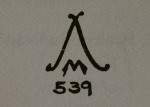 Painted Sevres type mark, used on porcelains made prior to 1816.
---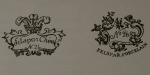 Printed marks 1824-1836, occur only on pieces bearing some printed decoration.
---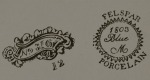 Mark on moulded earthenwares c.1830-40, rare printed mark on porcelains.
---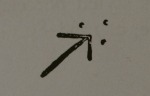 Incised arrow-like mark on early Parian figures mid-late 1840s.
---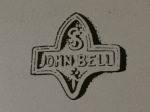 Moulded mark in relief on Parian figures c.1850-60.
---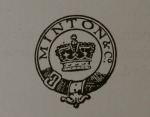 Rare printed mark on porcelains c. 1851.
---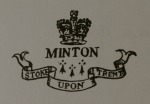 Printed mark c. 1860s, found on the highest quality pieces.
---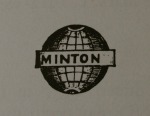 Basic printed Globe mark from 1863-73.
---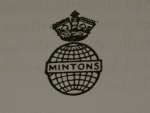 Revised version of standart printed mark c. 1873 onwards.
---
Minton Pottery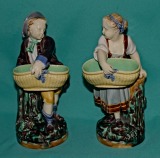 Pair Minton Majolica Figures, Mach-holders "Boy and Girl with Baskets", c.1863
---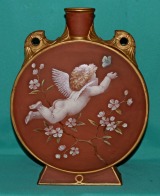 Minton Terracotta Moon Flask c.1873
---