A Limoges Porcelain Cabinet Plate c.1890, signed E. Forland
A Limoges Porcelain Cabinet Plate c.1890-1900, the centre finely painted with a portrait of a lady, signed E. Furland, on cobalt blue ground, the border with six cartouches decorated with stylized flowers in raised gold on cream ground, misshapen rim and elaborate gilding. Dimensions:21.7 cm diam. Printed marks in green: "G. D.& C. Limoges, France"*. Excellent condition.
* Gustave Demartial and D. T. Tallandier formed a partnership in 1867 to produce and decorate porcelain at factory on Rue des Penitants-Blancs in Limoges. They exhibited a range of decorative pieces and considered themselves as decorators, not even using a whiteware mark during this period.
In 1883 Gustave Demartial became sole owner of the company, Gustave Demartial & Co. He won a silver medal at the Universal Expo in 1889. In 1893 Demartial closed his company and became partners with Legarde & Cox on Rue Ventenat in Limoges; the firm closed c1909.

SOLD
---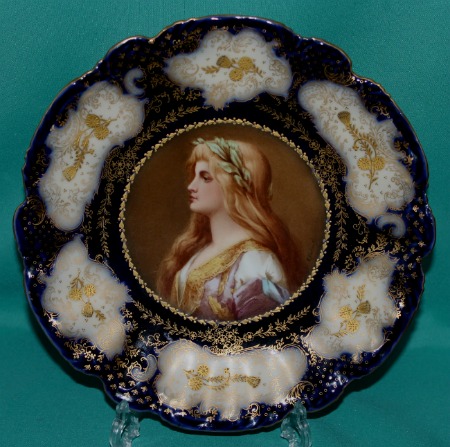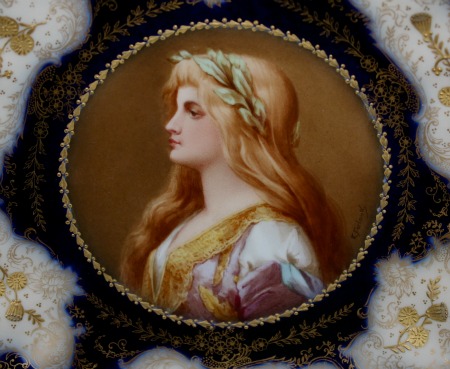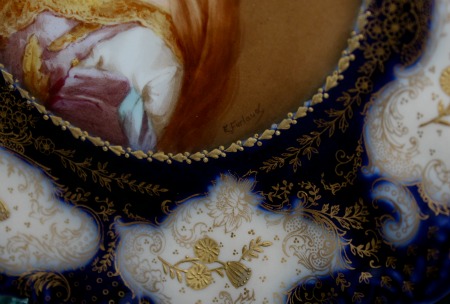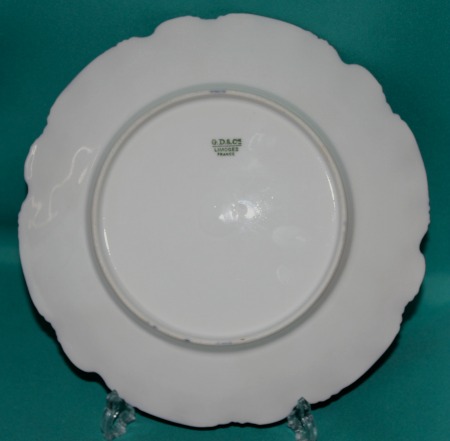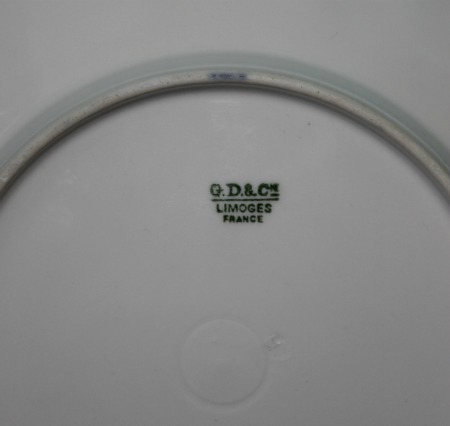 More Antique French Porcelain Items

---