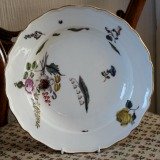 Fine Meissen Porcelain Plate c.1740-50
Stock Number PN1525
---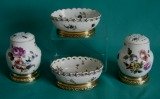 19th Century KPM Berlin Porcelain/silver gilt mounted condiment set
Stock Number PN1308
---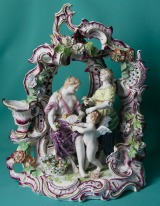 A large 19th Century Ludwigsburg Porcelain  Figure Group.
Stock Number PN1307
---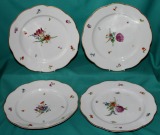 Four Late 18th Century Dutch  Amstel Porcelain Plates
Stock Number PN1445
---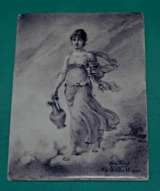 19th Century Porcelain Plaque of Hebe, signed "Wagner"
Stock Number PN13104
---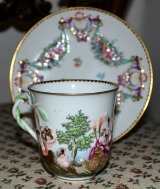 Doccia / Capodimonte Porcelain Coffee Cup and Saucer c.1780-1820

Stock Number PN1446
---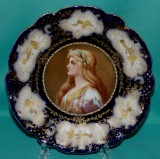 A Limoges Porcelain Cabinet Plate c.1900, signed E. Forland
SOLD

---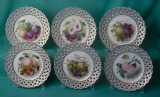 Late 19th century German porcelain dessert set
Stock Number PN1318
---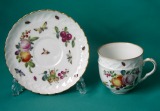 A 19th Century Vienna Porcelain Coffee Cup and Saucer
Stock Number PN1321
---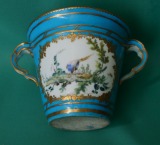 A Sevres Porcelain pot c.1753 (later decorated)

Stock Number PN1311
---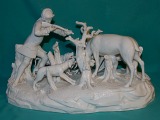 A large Nymphenburg Porcelain Group "Stag Hunt" c.1900.
Stock Number PN1310
---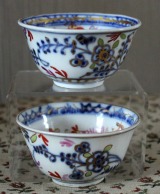 Two Meissen Style Teabowls c.1770 (made for the Turkish market)
SOLD

---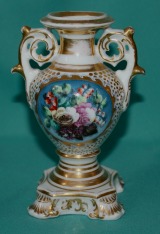 A 19th Century Russian Porcelain Vase
Stock Number PN1327
---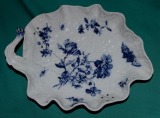 A Meissen Porcelain Leaf Dish c.1750
Stock Number PN1342
---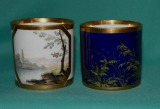 Two Paris Porcelain Coffee Cans c.1790-1810.

SOLD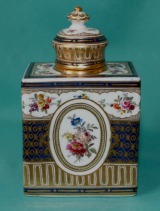 A Vienna Porcelain Tea caddy & Cover c.1780
(Free gift: A milk jug from the same set)

SOLD

---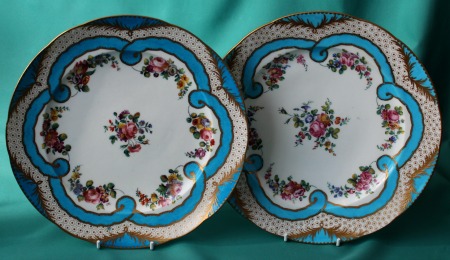 A Pair of 18th Century Sevres Porcelain Plates
SOLD

---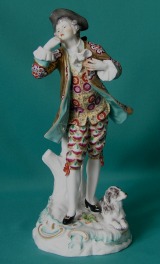 A 19th Century Continental Porcelain Figure of a Gallant with his dog.
Stock Number PN1380
---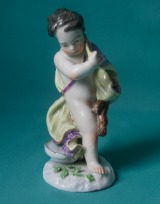 A 19th Century Continental Porcelain Figure Allegorical of Winter
Stock Number PN1312
---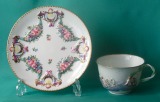 Doccia porcelain teacup and saucer

  SOLD

---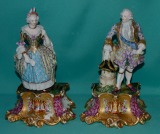 A Pair of 19th Century French Porcelain Figures/Spill Vases  (possibly Jacob Petit)
Stock Number PN13107
---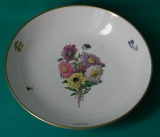 A Doccia Porcelain bowl c.1820
Stock Number PN1315
---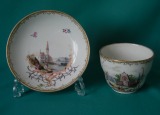 A 19th Century Meissen/Dresden Porcelain Cup & Saucer
Stock Number PN1323
---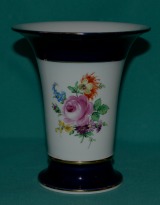 A Meissen Porcelain Trumpet Vase
Stock Number PN1369
---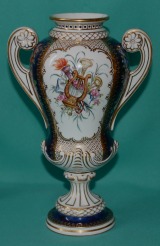 A late 19th Century Dresden Porcelain Vase
Stock Number PN1325
---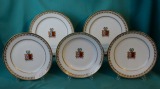 Five Rihouet Paris Porcelain  Armorial Plates c.1830
Stock Number PN1345
---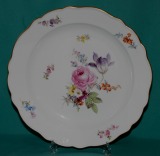 A Meissen Porcelain Charger
Stock Number PN1355
---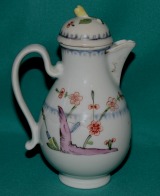 An 18th Century Vienna Porcelain Milk Jug & Cover
Stock Number PN1395
---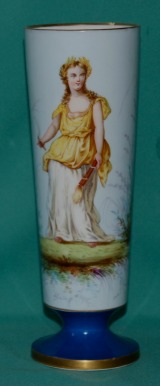 A 19th Century Paris Jean Gille Porcelain Vase
Stock Number PN1373