A Rare Staffordshire Transfer printed Father Mathew Temperance Slop Bowl c.1830-40

A Rare Staffordshire "Father Mathew"* Temperance Slop Bowl c.1830-40, (possibly by Adams), pearlware body, transfer printed in brown with scene of preacher speaking to group of men and women in outdoor setting with inscription above The Great Advocate For Temperance Father Mathew, surrounded by vignettes of bee skep (hive) with Temperance and Industry/Industry pays Debts which are repeated on interior. Dimensions: 14.5 cm diam x 7 cm high. Marks: Printed "3" in black on the base. Condition: A small hairline crack.
 * Father Theobald Mathew (1790 - 1856) was a celebrated Irish cleric who dedicated his life to saving the poor from drink. He preached much in Ireland, then in Liverpool, Manchester, London, and also in the United States. A statue of him was set up in Cork (c1860).
Stock Number: PY1306
---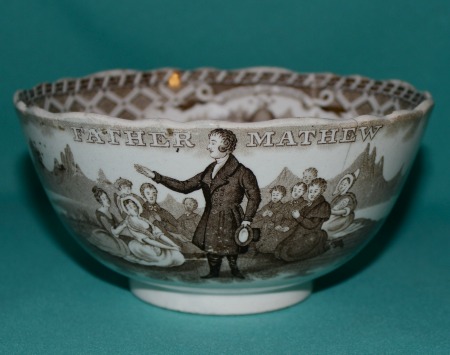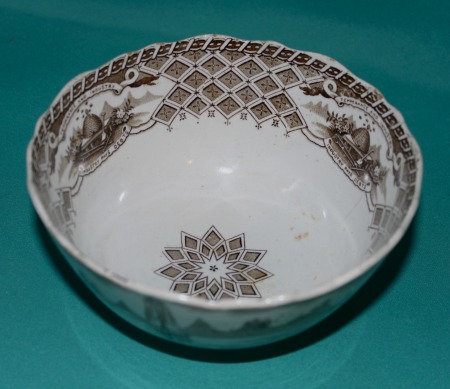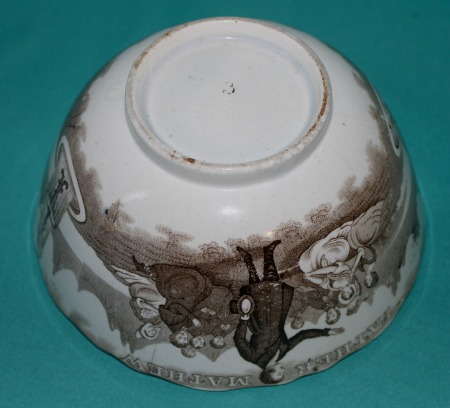 More Antique Transfer printed Pottery Items

---