The History of Spode Porcelain Works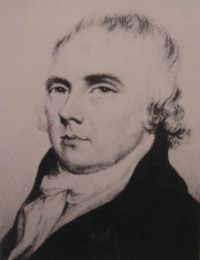 Working in a local pottery by the age of seven, Josiah Spode I was sixteen before fortune smiled to him. In 1749, he was apprenticed to Thomas Whieldon for five years. Wheildon taught him well, and on leaving in1754 Spode worked for Turner & Banks at their pottery in Stoke-upon- Trent. He married in that year and his first child Josiah II was born on 8 May 1755. Spode left Banks and undertook enterprises of his own which he managed sufficiently profitably to enable him to return to Stoke as proprietor of Banks' pottery in 1770, the purchase of which was completed in 1776. Two years later he despatched his son to London to open a retail establishment at No. 29 Fore Street, Cripplegate. Soon he moved to No. 45 Fore Street until in 1796 he acquired an extensive warehouse and showrooms at No. 5 Portugal Street.
Early Wares
In the very early years of production Spode made green-glazed earthenwares, black basalt, white stoneware and blue printed pearlware. Those which are thought to date from the late 1770's and early 1780's are very well potted and nicely decorated and from that period he added caneware, various jasper-type bodies and drabware. These, too, were simply designed and well made to appeal to the practical minds of the middle classes.
Two of the foundation stones of British Ceramic industry were laid by Josiah Spode- underglaze printing in blue on earthenware and the development of bone china around 1800.
The increasing popularity of creamware, caused the gradual decline in 1780's in sales of the imported Chinese porcelain, especially of the blue and white. Owners who needed replacements or additions for these services turned to English manufacturers. Caughley obliged first first with about 8 patterns copying Chinese landscapes, and by 1784 Spode had perfected the technique of transfer-printing in blue under-glaze on earthenware and his products dominate the field. The Blue Room at the factory displays a very good selection of non-Chinese patterns; but many Spode copies of Chinese porcelain are known with the oriental patterns for comparison in private collections. It is by observing these early pieces that the improvements may be traced in the quality of engraving and transferring, as well as in the purity of the cobalt.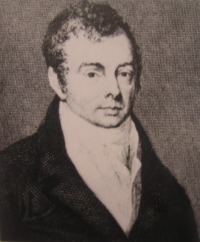 "Potter and English Porcelain Manufacturer to his Royal Highness" was the appointment conferred on Spode II by the Prince of Wales after his visit of the factory in 1806.Spode was not only Potter for the Royal Family but for Everyman. He made wares for all sorts and conditions of man and women. In the days before heat resistant glass, tin-enamel, aluminium and plastics, glazed earthenware and porcelain were the most hygienic materials. The factory produced not only vases, chamber candlesticks, pot pourri, incense burners, but also spittoons, invalid feeding pots and pap boats, syrup jars, bidets, bourdaloues and other toilet wares. In the kitchen pestles and mortars, bread crocks, egg separators, lemon strainers, jelly moulds, even decanter or bottle coasters were made.
Spode II adopted the stone china body in about 1813. There is no evidence that he acquired the formula on the bankruptcy of John and William Turner whose patent was granted in 1800. It seems probable that Miles Mason used it for several years for blue and white patterns before 1813 when his son obtained a patent for spurious formula in order to gain a promotional advantage for his product. Spode made stone china because the pearlware was an insufficiently strong material to justify the expence of polychrome decoration.
Spode's earthenware, like his bone china, shows an enormous variety of styles. Many patterns display brilliant on-glaze colourings often touched with gilding to produce a magical effect of richness and warmth.


Spode/Copeland & Garrett/Copeland Porcelain for sale


---