Imperial Russian Porcelain Factory St. Petersburg Coffee Cup and Saucer c.1884-85

A replacement porcelain coffee cup and saucer from The Imperial Hunting Service by the Imperial Porcelain Factory St. Petersburg, period of Alexander III c.1884-85, finely painted with a multi-coloured pastoral hunting scene within a cartouche with ochre scroll border, the green trellis upper borderwithin gilt scroll rims and with flowers at the intervals, the handles simulating two entwined branches. Dimensions: cup 7 cm high, saucer 14 cm diam. Printed Marks in green underglaze A III 84, 85 and 3 dots, incised "И" on the base. Excellent Condition.
* Reff:  Christie's Russan Art Sale 7772,  1-2/12/09, lot 107. King Street, London, UK
Literature: H. Hyvönen. Russian Porcelain Collection of Vera Saarela, Espoo, 1982, p. 127, illustrated p. 126.
N. B. von Wolf. The Imperial Porcelain Factory, St Petersburg, 1906, p. 85.
B. N. Emme. Russian Artistic Porcelain, Moscow, 1950, pp. 30-31.

SOLD
---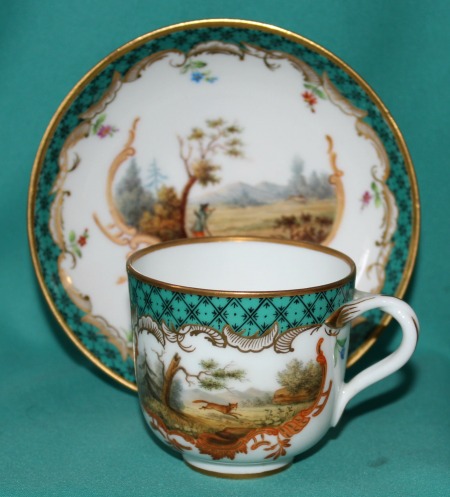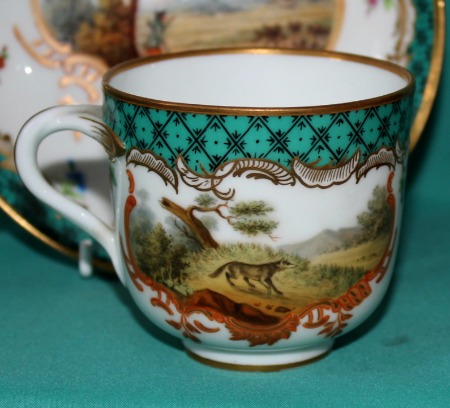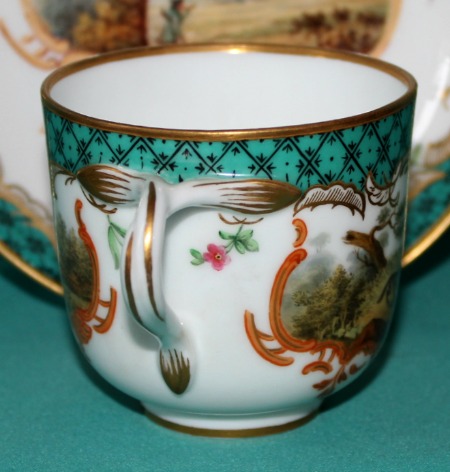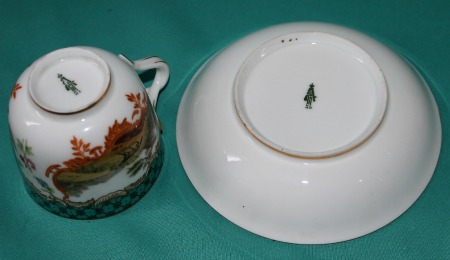 More Antique Russian Porcelain Items

---