A Nanking Cargo Bowl "Lot 2666", Flying Goose Pattern c.1750
A Nanking Cargo blue & white porcelain bowl "Lot 2666", painted with a boatman on a wide river landscape, the near bank with a pagoda beside pine, prunus and flock of geese flying in a V shape formation, c.1750. Dimensions: 11.3cm diam. x 6cm. high. A 4cm stress line. Marks: A paper label from the Christie's sale in 1986.
SOLD

---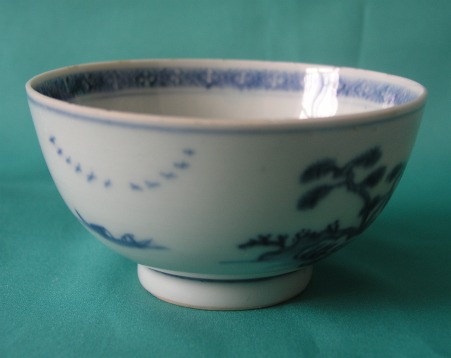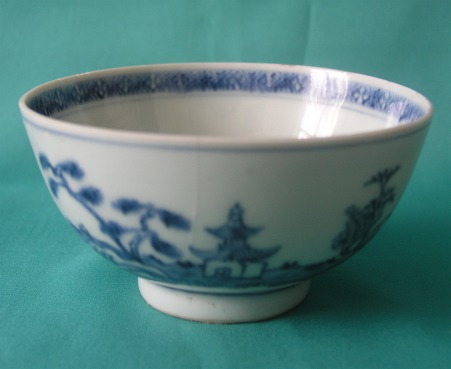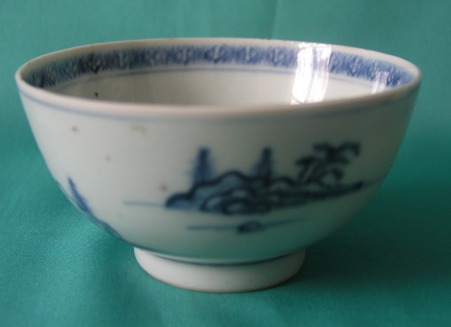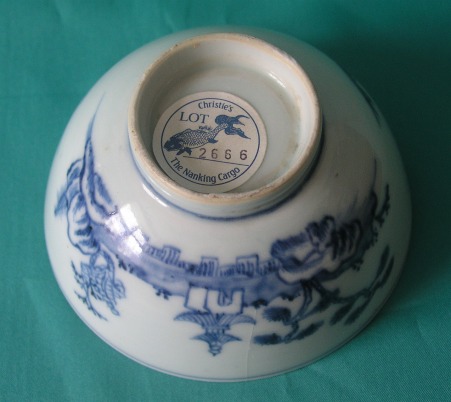 ---
* FREE GIFT: A Chinese Nanking Cargo Porcelain Saucer c.1750, "Lot 5537" with original paper label from Christie's sale 1986. Excellent condition.
---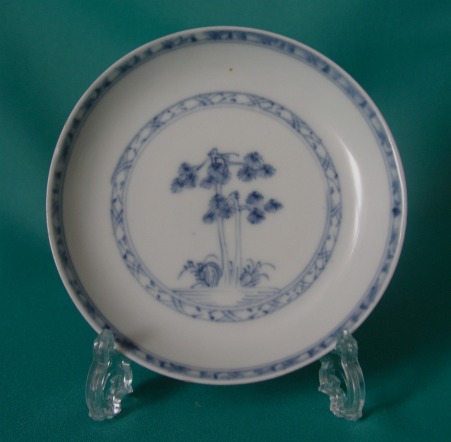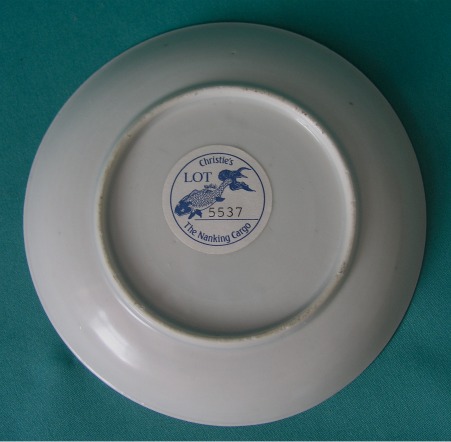 More Nanking Cargo Porcelain Items


---