18th Century Maiolica Albarello

An 18th Century Maiolica Albarello* (possibly Talavera), painted with rural scenes in polychrome enamels. Dimensions: 16.5 cm high. Fine condition. Unmarked.
* An albarello is a type of maiolica earthenware jar, originally a medicinal jar, designed to hold apothecary's ointments and dry drugs. The development of this type of pharmacy jar had its roots in the Middle East during the time of the Islamic conquests. Brought to Italy by Hispano-Moresque traders, the earliest Italian examples were produced in Florence in the 15th century. Albarelli (plural) were made in Italy from the first half of the 15th century through to the late 18th century and beyond.
Stock Number PY1344
---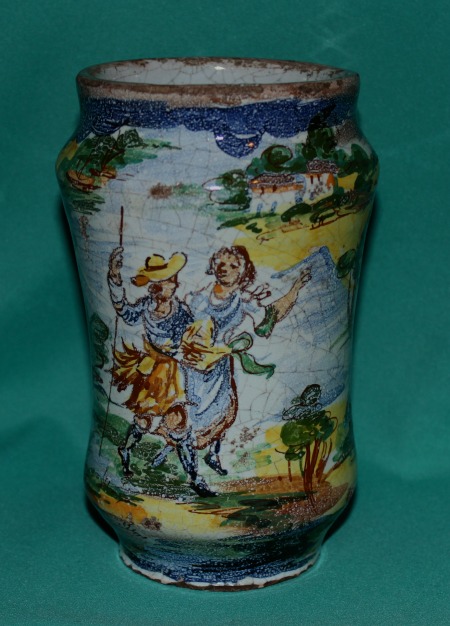 ---