A Derby Botanical Dinner Plate, Pattern 197, c.1800
A Rare Botanical Dinner Plate, painted with pattern 197, the rim in black, inscribed on the back " Iris Ochroleuca. Tall Iris" *, blue mark, c.1800. Dimensions: 26 cm. diam. Condition: two small chips near the rim.
* The source for the flower painting is the book "The Botanical Magazine; Or, Flower-Garden Displayed" by William Curtis 1794.
** A similar plate is illustrated in "Derby Porcelain 1748-1848" by John Twitchett, page 138.
SOLD
---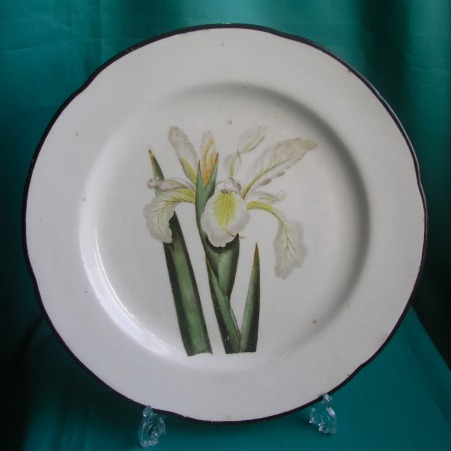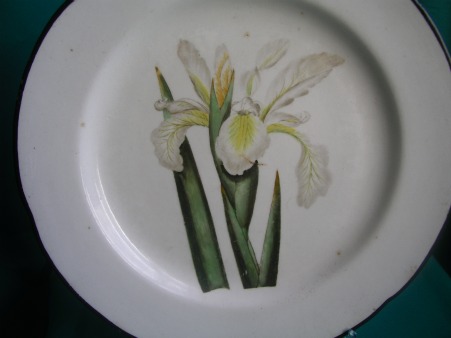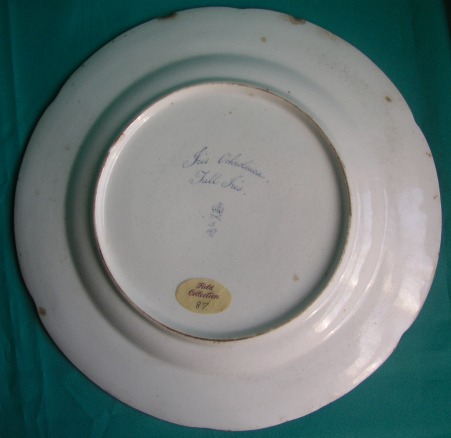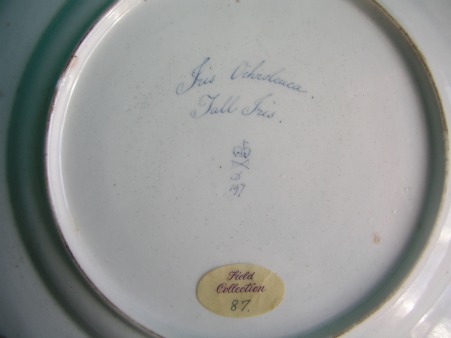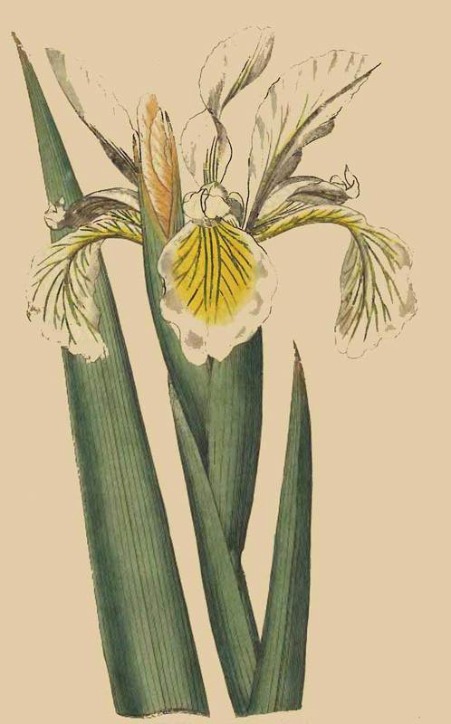 The original print from the book of William Curtis

More Derby Porcelain Items


---