Antique Creamware Liverpool jug "Poor Jack" c.1790
Antique Creamware Liverpool jug c.1790 transfer-printed in black,one side with figures, inscribed with the song "Poor Jack" by Charles Dibdin*, the reverse with three-masted frigate and the emblems Neptune with his trident, cannon, anchor and buoy. Dimensions: 7" (17.5cm) tall. Condition: Two hairline cracks, chip near the rim.
Price: £220
*Charles Dibdin (1745-1814) was one of the most popular English composers of 18th century.In 1788 he began to produce his celebrated one-man "table entertainments" in which he acted as author, singer and accompanist. Most of his sea songs ( "Poor Jack" among them ) were written for these entertainments.
Stock Number: PY0901
---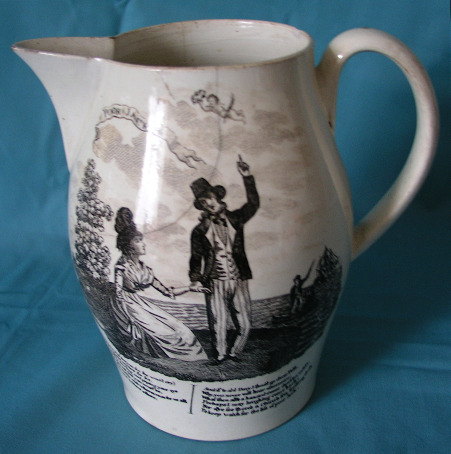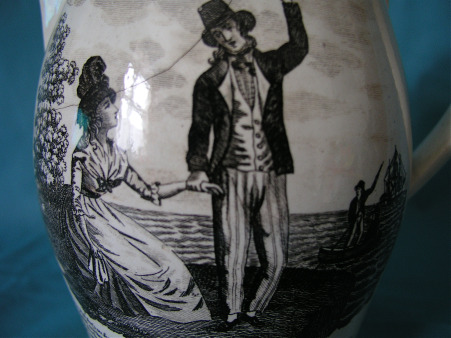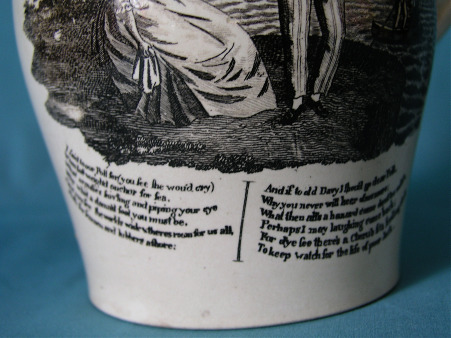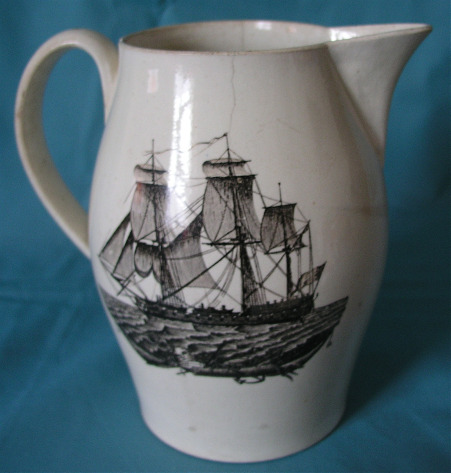 More Antique Creamware Pottery


---