A Copeland Parian group "Paul and Virginia"
A mid 19th century Copeland Parian group, of "Paul and Virginia"* by Cumberworth**, both seated bare footed, examining a nest of chicks which he holds, his straw hat on his back, rounded rectangular base. Dimensions: 29 cm. high. Weight: 3.24 kg. Condition: Minor damage. Marks: "Copeland" impressed.
*The subject is from the romance of Bernadine de st. Pierre about the love between two poor fatherless children raised on a tropical island. The group was first produced by Copeland & Garret in 1846 making it one of the very first Parian pieces made.
** Cumberworth was one of many French sculptors employed by British Parian makers.
SOLD

---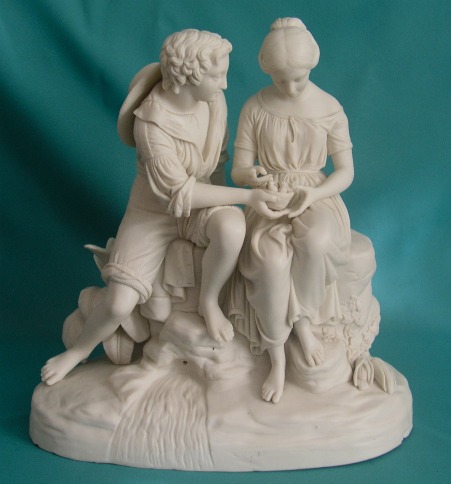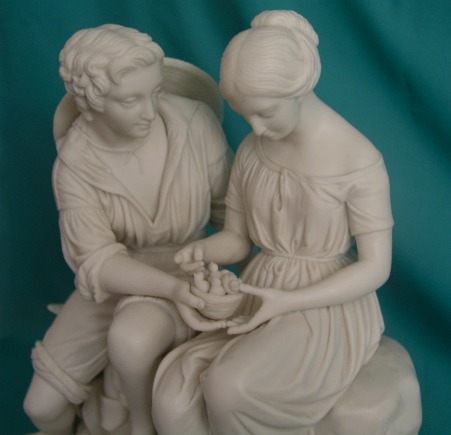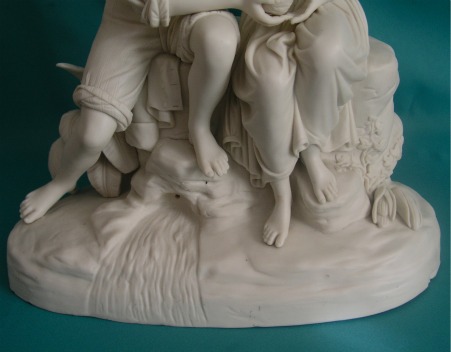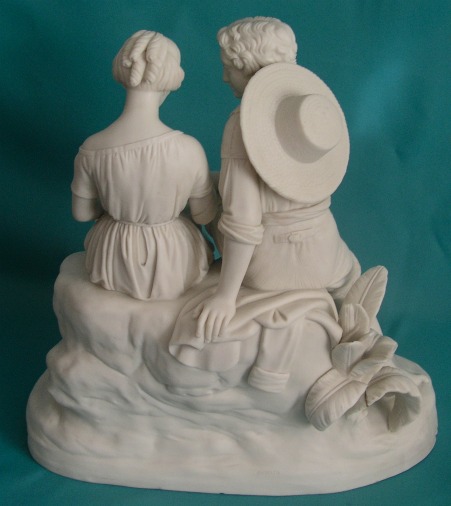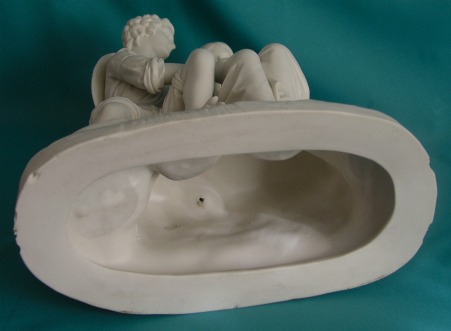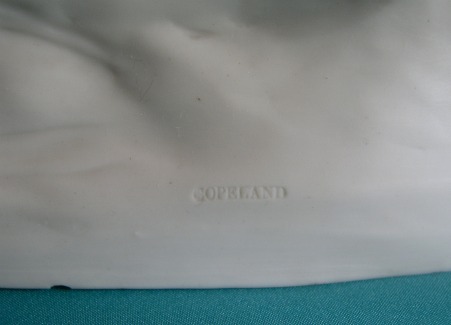 ---