A Rare Scottish Black-Glazed Teapot c.1845
A Rare Scottish Black Glazed Stoneware Teapot c.1845 ( Possibly made by Verreville pottery) in revived rococo style, on eight feet, with moulded decoration of thistles and roses. Dimensions: 21cm high. Condition: A hairline crack and a chip inside the rim of the lid. Unmarked.
* A similar teapot is illustrated in " A Directory of British Teapots" by Michael Berthoud & Richard Maskell, page 334, plate 2002.
Price: £160
---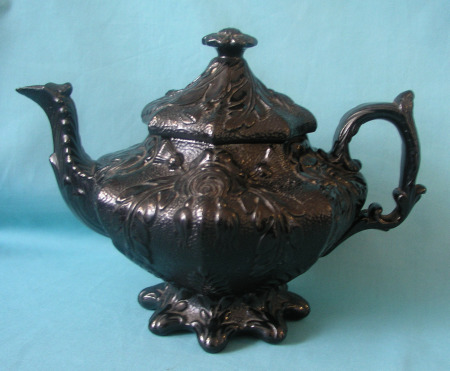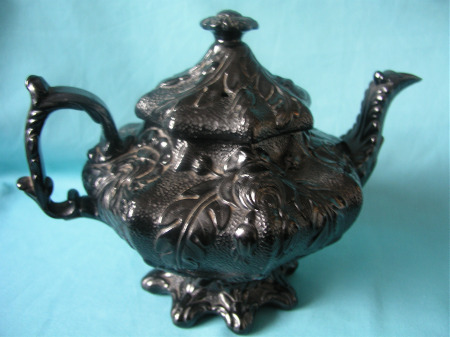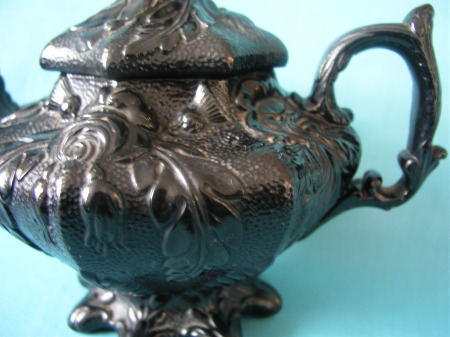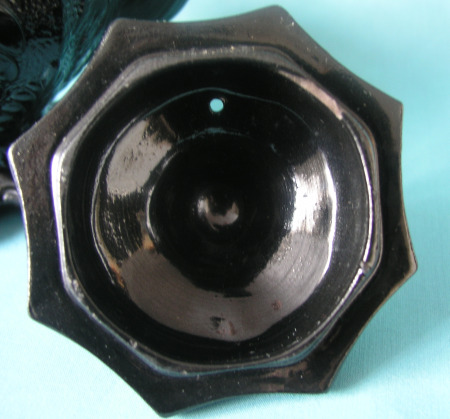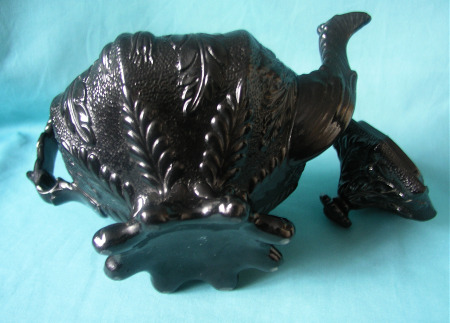 ---