A Dresden porcelain plaque by Franz Till
A Dresden porcelain plaque ("Photographic"* portrait miniature) of a gentleman by Franz Till, hand-painted, late 19th century, in its original frame, signed by the artist. Dimensions: 17cm x 13cm ( 23cm x 26.5 cm with the frame). Excellent condition.
*Such plaques were mostly made in 1880-1910, on special orders. While they are hand painted, they resemble photographs more than actual paintings, probably because they were mostly painted off a photograph rather than a live model.The people we see on such plaques today were the upper class in Europe and America from late 19th - early 20th century who could afford to order such art work for themselves.
SOLD

---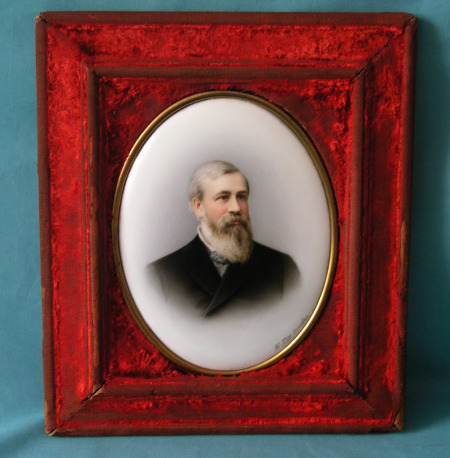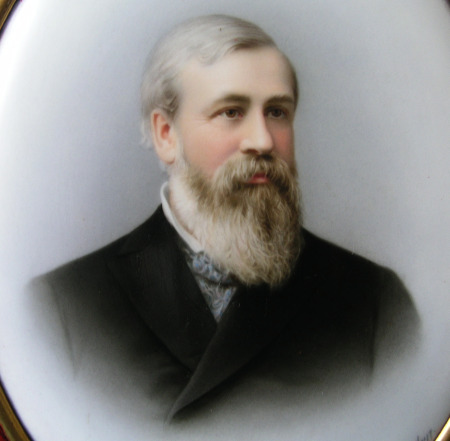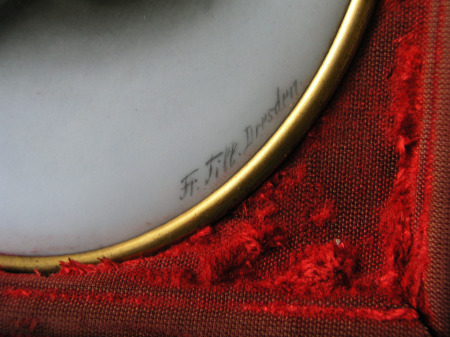 More Continental porcelain Items

---